Together we can make our planet cleaner!
Protecting the environment is everybody's responsibility and, on their own initiative, ProCredit Bank employees have developed an internal social responsibility campaign "Together we can make our planet cleaner!" Employees from different regions, including Head Office were involved in clean-up activities in local parks and tree-lined avenues, which are places used by citizens for relaxation.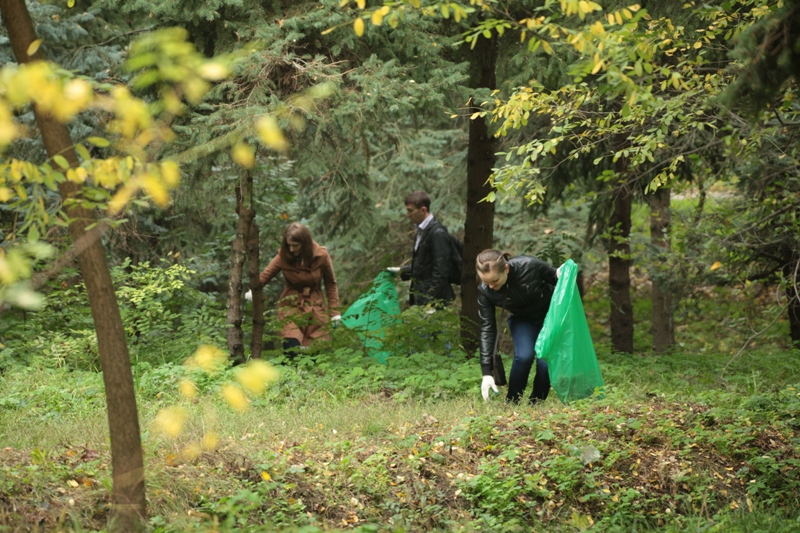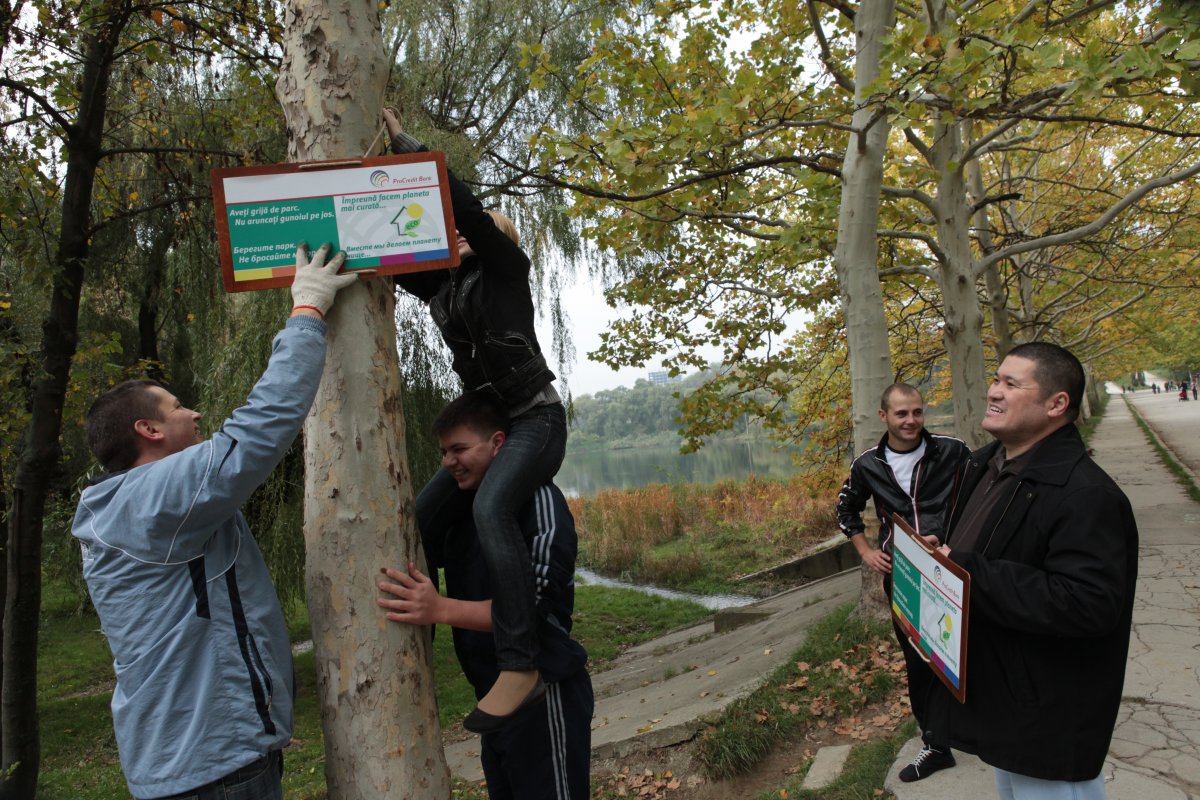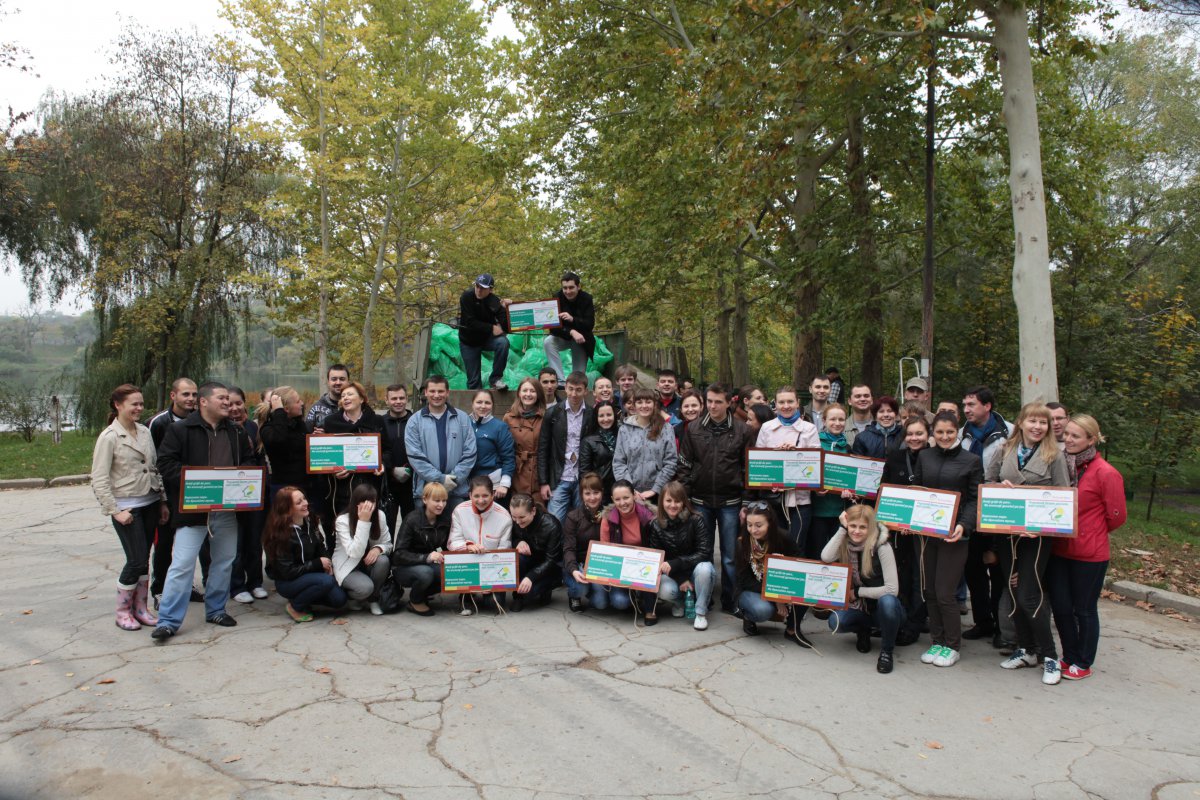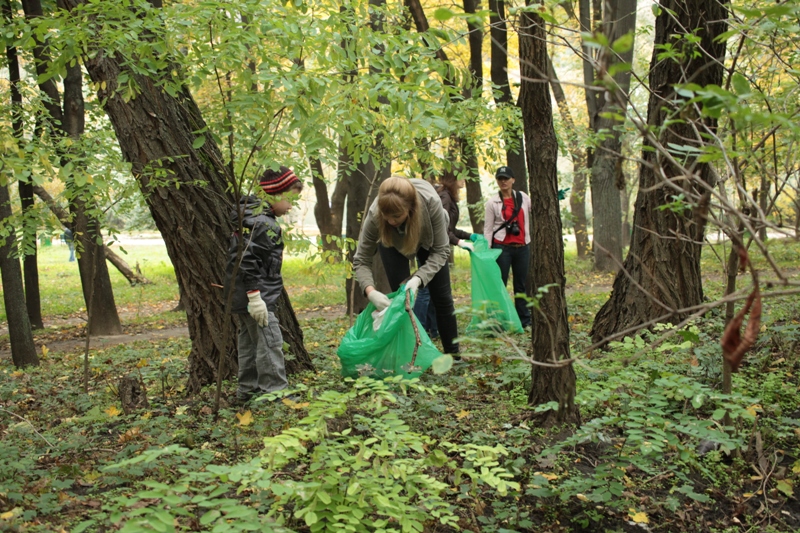 Dozens of sacks were filled with bottles, plastic bags and other litter collected in Valea Trandafirilor Park, Rascani Park and Sculeni Park in Chisinau, Central Park in Comrat, M. Eminescu Street in Balti, Stefan cel Mare Street in Cahul, and Nationala Street in Ungheni. Local authorities joined the project and supported us in collecting the bags of waste with trucks and tractors.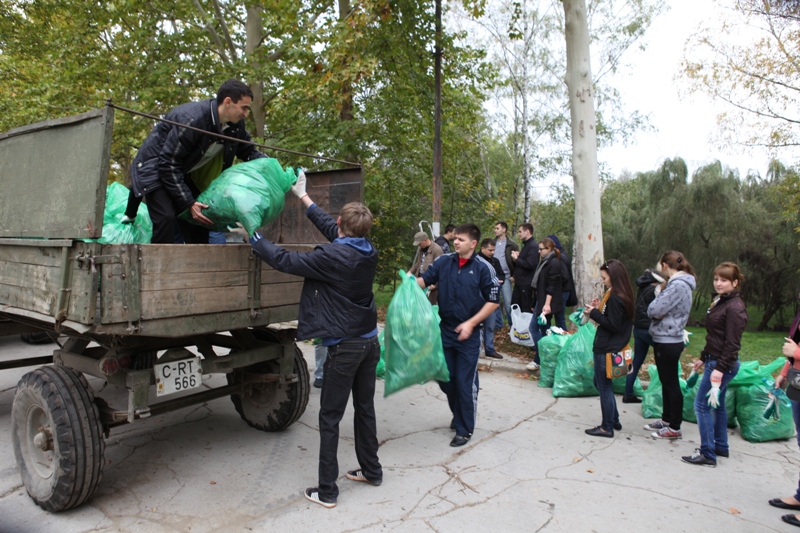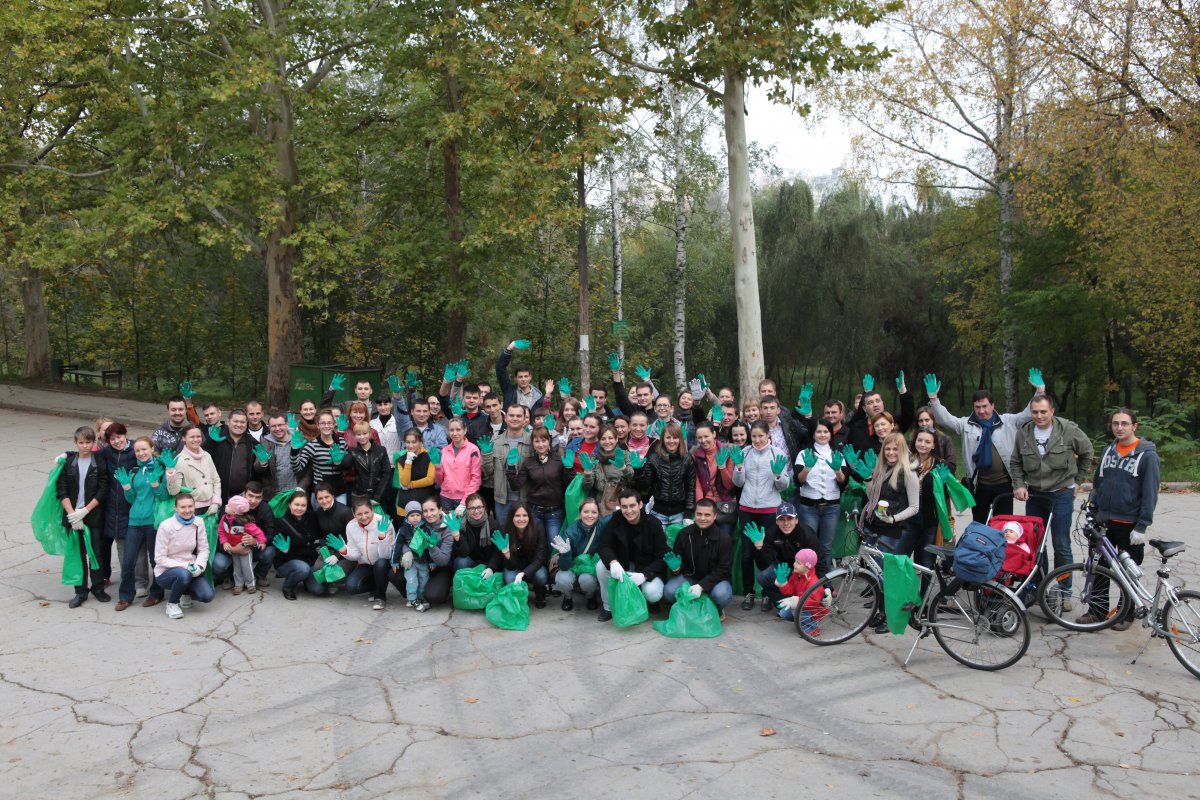 Developing a responsible attitude towards the environment starts at an early age. So employees who have children brought them along as well and they all worked together in this worthy effort.